here for you
FileSecure: Within hours to get to you ...
a Lifetime of Experience when we're there.
"Being there" = Here for you
Understanding your business needs
Responsiveness
Strategic consultation and planning
There for you every step of the way in:
"Being there" = Actually Being THERE when you need us
But it also means we're literally there for you – responding to your needs. Quickly, efficiently, on the double. That's why we are specifically setting up our sphere of impact so that if you submit your file delivery order before 10:00am, we'll get to your location before the end of the day. Orders placed after 10:00am, will get there before noon the following morning.
Our customer base is entirely within a 90-mile radius of our location at 22114 Westwood Avenue in Richmond, Virginia.  That means a lifetime of experience is less than 90 miles away at all times.
Trusted Records Management Professionals in Central Virginia
When you have confidential and propriety data, who do you trust? The company who constantly has turnover or a new route driver? Or FileSecure – where you can get to know our drivers and personnel by name. Because we have a laser-like focus on our Sphere of Impact, and because we treat our associates like family, you can place your trust in familiar faces in person and familiar voices over the phone.
filesecure rva
Meet the Owners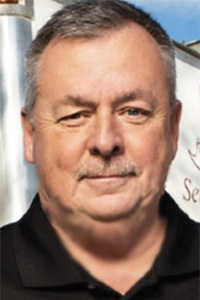 Donnie Harper, Partner
---
Donnie has owned several highly successful local RVA businesses. Two of those companies became household names in their respective industries. Richmond Commercial Services (Records Management) founded in 1994 and Door to Door Solutions (Residential and Commercial Moving) was created in 2004. With the help of Richmond business and brand consultant, Peter Winters. Donnie sold his interests in those companies but continues to own several other successful companies. His valuable management and business execution experience in these industries will be a tremendous asset to FileSecure of RVA customers.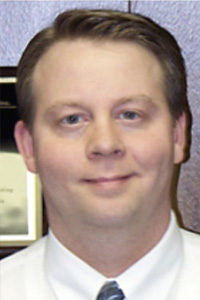 Kevin Tortoriello, Managing Partner
---
Kevin started his Entrepreneurial career with TRK System, Inc. in 1996 in New York Metro Area. There he staffed and managed IT related projects for Fortune 500 clients (Solomon Smith Barney, Citigroup, Adecco, JP Morgan, etc.) throughout the North East. In October of 2001 he moved to the Richmond area to be closer to family and start a new company Adapt Staffing Group. He and his team have been interviewing and placing hundreds employees (Administrative and Light Industrial) throughout the Richmond market ever since. His unique background will be also be tremendous asset to FileSecure of RVA and its customers.